SITUATED IN THE BEAUTIFUL WYE VALLEY
These are in a 15th Century Barn Annex, about twenty metres from the main hotel.
They are quiet and tranquil and have their own private garden area.
Consisting of a Four Poster Bedroom, Large Bathroom, Kitchenette and Living Room they allow more space and privacy than a traditional hotel room. We have four of these located in a sixteenth century Barn adjacent to the Hotel. All have 2 x Flat screen TV and high speed broadband access (free of charge), Tea & Coffee Making facilities and Crabtree & Evelyn toiletries. They can also accommodate children in the lounge area if required (extra charges may apply).
ROOM OFFERS
October to March:
3 for 2 on selected rooms, subject to availability.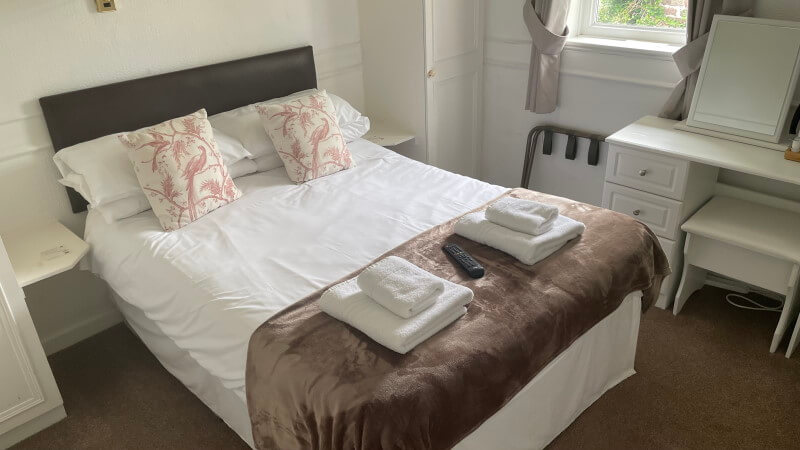 Our Compact Double rooms are all standard double size with en-suite facilities. All have Flat screen TV and high speed broadband access (free of charge)…
Our Balcony rooms are all standard double size with en-suite facilities. All have Flat screen TV and high speed broadband access (free of charge)…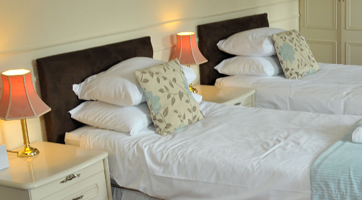 We have two King/Twin rooms with en-suite facilities. Both have Flat screen TV and high speed broadband access (free of charge)…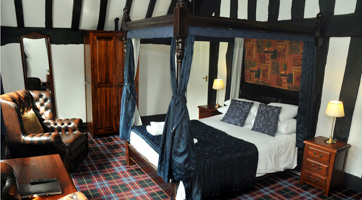 We have three Traditional Four Poster Bedrooms. They are larger in size with en-suite faculities. All have Flat screen TV and high speed broadband access…
FAMILY ROOM (2 OR 4 PEOPLE)
*2 night minimum stay April to October. These are in our 15th Century Barn Annexe, about twenty metres from the main hotel. Quiet and tranquil with their own private garden area…